BRAKE & SAFETY RESTRAINT COMPONENTS
Brake & Safety Restraint Components
TREAD HEAD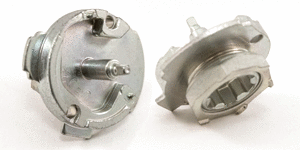 This highly complex safety critical part is produced through press processes (not sintered metal as the difficult shape might suggest).  This is an example of Fuserashi's forming expertise in action.  Consistent quality and low cost, efficient production through forming as well as a work hardened performance on a part that can never fail.
EA STOPPER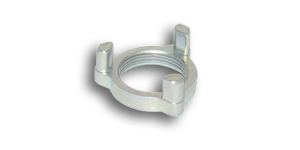 This non-symmetrical tall extrusion and pierced shape is a work hardened, forged component that is used for safety belt catch control.  It is another example of a critical safety application of Fuserashi's high quality product.
ADJUST NUT & BOLT COMPONENTS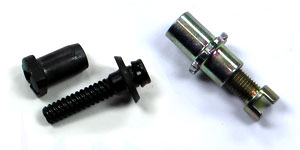 These specialty thread components are critical to the function of hydraulic brake system master cylinder pistons.
PARKING NUT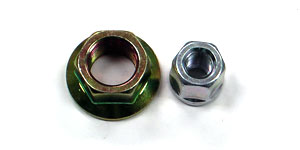 SPRING & ROD ASSEMBLY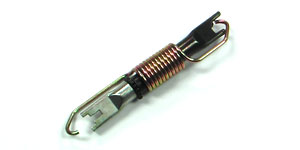 We produce and  assemble the spring and rod connection components used in drum brakes.
Special components, design consulting, and VA/VE Proposals for best ability to manufacture, quality and cost are standard for F.I.T., Inc. supplied product. Contact us to help develop the best fit solution to your needs. Contact Us for more information.