Steering Components
ELECTRIC POWER STEERING COMPONENTS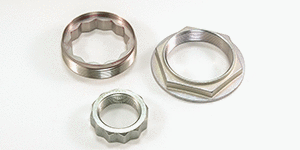 We have large, thin locking nuts with very tightly controlled perpendicularity of threads to bearing surface that are useful in applications such as electric power steering motors.
Flange Boss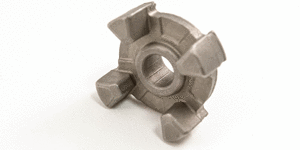 We combine cold forming and forging techniques with such precision that we have replaced parts that were once made by electrical discharge machining (EDM).
Hydraulic Connectors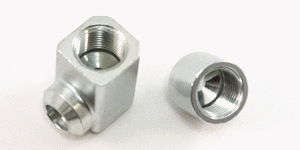 Hydraulic connectors with varying levels of complexity are made by Fuserashi for power steering systems. Our ability to combine forming with machining techniques allows us to reduce the standard manufacturing costs for these items and offer competitive pricing.
Steering Handle Hub Bosses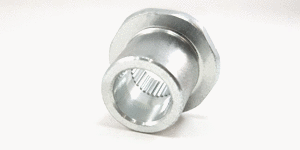 Steering hub bosses with serrated inner diameter knurls are manufactured by Fuserashi and mated to the steering wheels and columns of many vehicles.
Special components, design consulting, and VA/VE Proposals for best ability to manufacture, quality and cost are standard for F.I.T., Inc. supplied product. Contact us to help develop the best fit solution to your needs. Contact Us for more information.