Shock & Suspension Components
Shock & Suspension Components
INNER METALS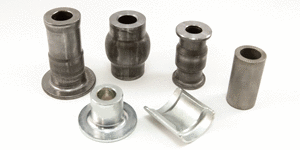 Inner Metals for rubber to metal bonded suspension bushings are a specialty of F.I.T., Inc. Our expertise in the art of cold forming and ability to design and manufacture our own expendable tooling gives us great insight to establish a consistent, high quality product with efficient low cost production. Our ability to incorporate and control complex shapes in the forming process including flanges, barrels, and knurling, helps to reduce the necessity for secondary machining and presses. This also serves to increase our control of quality and reduce the overall cost to the customer.
COLLARS AND SHAFTS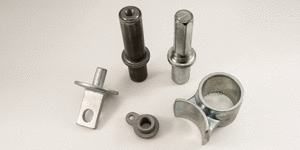 Collars and Shafts for undercarriage suspension are a prime example of the transformation of Fuserashi from a fastener company into a parts company. We have applied our knowledge and technology to cooperatively design critical load bearing components.
CASTLE NUTS, CAM PLATES, AND SPECIALTY NUTS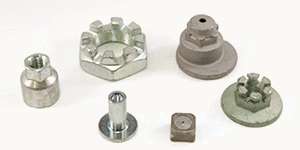 Castle Nuts, CAM Plates, and Specialty Nuts with a variety of locking features, torque controls, plating and coating for ball joint, and body panel, applications have been manufactured by Fuserashi with award winning quality for many years.
NYLON RING INSERT SELF LOCKING NUTS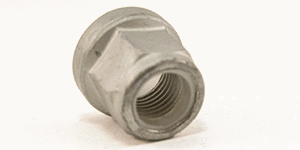 Control your prevailing torque with F.I.T., Inc.'s nylon locking nuts and you will secure your desired clamp load for high wear applications such as shock absorbers and knuckle assemblies.  You can be confident in the safety and quality of our product with no fear of warranty claims or market failure.
COVER/BUMP PLATES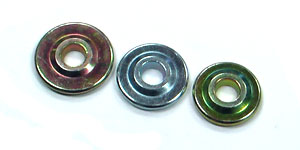 Cover / Bump Plates and designs with varying thickness within the same part are no issue for our forging expertise.
BEARING SUPPORT RINGS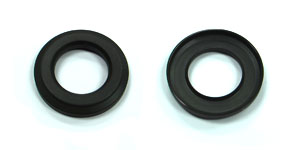 We combine forging techniques to create parts that are well beyond machine maximum specs, avoiding the massive investments required for the conventional manufacturing methods.  This bearing support ring component is not stamped.
Special components, design consulting, and VA/VE Proposals for best ability to manufacture, quality and cost are standard for F.I.T., Inc. supplied product. Contact us to help develop the best fit solution to your needs. Contact Us for more information.