Wheel & Drive Shaft Components
Wheel Drive & Shaft Components
WHEEL NUTS & INSERTS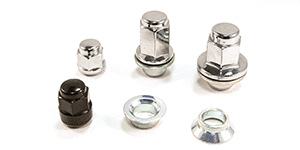 Wheel Nuts with welded caps, attached washers, and decorative chrome plating we supply globally to many OEMs. Our consistent quality is unparalleled for these parts.
Wheel Inserts for aluminum wheel manufacturers are also supplied globally by F.I.T., Inc. and Fuserashi with an incredible record for quality and consistency of service. We have developed a manufacturing method that reduces the number of processes involved and eliminates the possibility for traditional machining issues. Over 150,000,000 parts produced without defect!
SPINDLE NUTS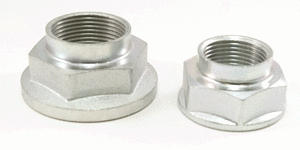 Spindle Nuts for Hub and Axle fastening can be made in a variety of shapes, sizes and complexity.
DYNAMIC DAMPER MASSES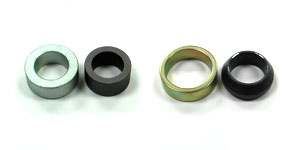 Dynamic Damper Masses for drive shaft vibration control are a prized product of our Hot Forming and Ring Roll Mill capabilities.
Special components, design consulting, and VA/VE Proposals for best ability to manufacture, quality and cost are standard for F.I.T., Inc. supplied product. Contact us to help develop the best fit solution to your needs. Contact Us for more information.