EV / Hybrid & Fuel Efficiency
EV / Hybrid & Fuel Efficiency
CVT & Electric Motor Lock Nuts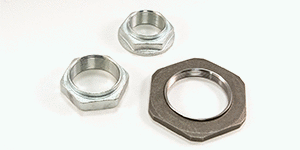 Our ability to make extraordinarily large lock nuts with severe perpendicularity of thread to bearing surface and cleanliness requirements with consistently superior quality is what makes Fuserashi your safest and number one choice for these critical parts.  Our parts allow the industry to raise the standards for performance in Continuous Variable Transmissions and Electric Motors that in turn increase the fuel efficiency of their vehicles.
Fuel Rail Flare Nuts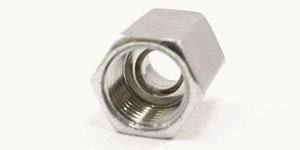 Our flare nuts with work hardened, roll formed threads are ideal for the gasoline direct injection and high pressure diesel fuel line application for which they are made.  We have co-developed special NC controlled internal thread rollers to create a thread that reaches incredibly close to blind ID flares.  This feature ensures a tight seal against mating components for an assembly that never leaks.  How better to ensure the safety of a 3200 psi gasoline injection?
Electric Terminal Components
Fuserashi produces a variety of components from a variety of materials (such as bronze components with silver plating) that are utilized in the Electric Vehicle industry for plug in connectors and charging stations.  Cold forming, forging, and stamping presses are combined with other machining and fastener production technologies to make electronic terminals used on many of the industries top brands.  We pride ourselves in our inventive approach to creating a variety of shapes in the most consistent and least cost production method possible.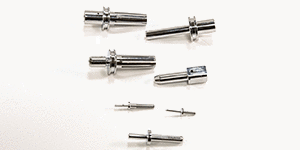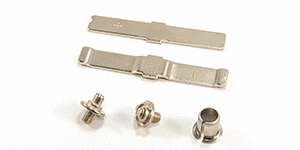 Metal Inserts for plastic injection molding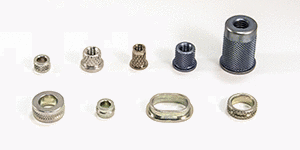 We make small inserts for injection molding products such as the industries top hybrid vehicle battery casings with precision and in a variety of shapes.